Hi Folks
I picked up a Shakespeare President Quiver 1833-350 Feeder Rod with built in spliced tip for £25 from eBay recently.
It comes with both butt sections and the rod can be fished at 11ft 4in and 9ft 10in in length.
It looks a nice rod from the pictures with plenty of rings added to blend the spliced glass tip into the carbon blank.
Hoping to use it as a River Silvers Quiver Rod.
I was just wondering has anybody else got\had one of these rods and what you thought of it?
All the Best
John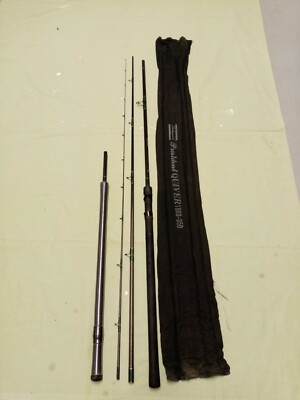 Shakespeare President quiver 1833-350 feeder rod in good used condition. This is the spliced tip version of this rod. The two lengths are 11ft 4in and 9ft 10in.