Joined

Sep 26, 2020
Messages

69
2020 has been a special year for fishing with thousands of people coming back to, or discovering the sport, but we also had our busiest summer ever in terms of reported illegal fishing offences. As a result - for this latest enforcement update summary we've combined the totals to cover the Covid19 period – April to the end August 2020.
The way we worked had to change, to comply with government rules to protect our staff and members of the public. We also needed to adapt to having a restricted court service. Between the middle of March and the middle of August the way we responded to incidents changed slightly due to Covid19 restrictions prioritising attendance (where it was possible). We continued to respond to incidents that posed the greatest risk to the environment – for fisheries enforcement that meant poaching and the use of illegal instruments and we progressed existing case-loads already going through the courts, whilst they remained operational.
During this period we also worked very closely with local police teams, namely Beds, Cambs and Norfolk. This was especially effective for offences that involved illegal fishing - deemed to provide a lower risk - e.g. closed season and byelaw offences. This resulted in a number of anglers being reported - 18 anglers in one 7 day window.
If you reported an incident during the peak of the Covid19 restrictions, thank you. If it was serious and deemed a high risk you will see the details below – where possible we will have attempted to attended If it was deemed a lower risk or we were unable to attend we still made use of the information – this helped direct our staff and was especially useful in helping us plan 'detect and deter' patrols which were a useful tactic during Covid19.
Here's a press release highlighting the 52 illegal traps and nets we removed and siezed this year alone – most alerted to us by members of the public – that's you guys!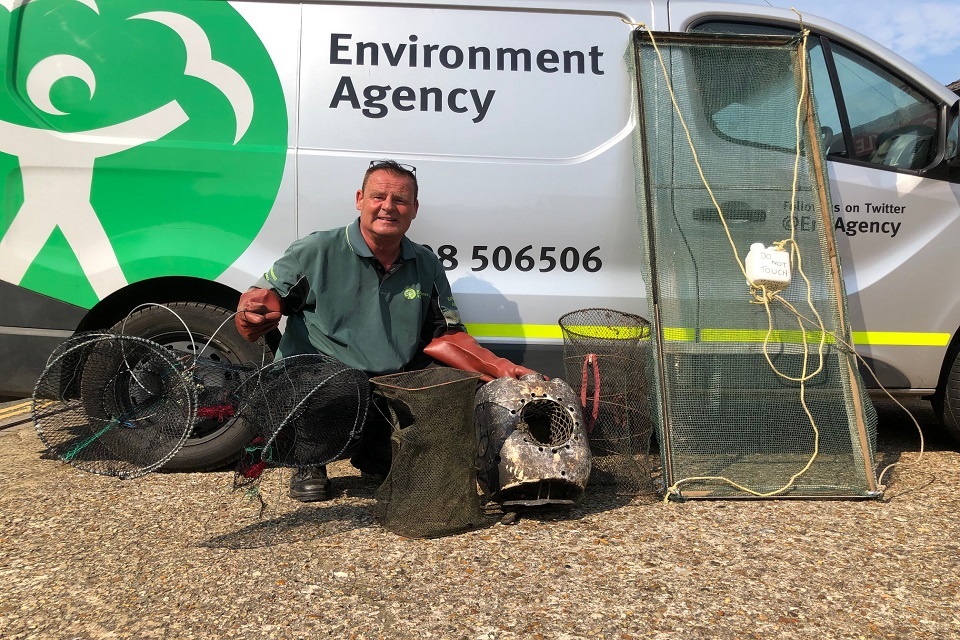 The Environment Agency has seen an increase in the amount of illegal fishing devices found along East Anglian river banks.
www.gov.uk
If you see illegal fishing activity report it to our 24 hour incident hotline on 0800 80 70 60.