Regular member
Site Supporter
Joined

Jan 19, 2013
Messages

6,729
My favourite waggler rod ((Original Dave Harrell) MAP Parabolix special edition 13ft) bought a new one a few years back that a shop found at back of a shelf for around £80
All ready had a few and always thought these were made on Harrison blanks until today, this one up for sale (how much!) says the blanks are Normark fast play anti lock parabolic blanks (same as titans or microlites?)
Anyone know more details or anything about the Normark blanks?
These are rare to find any where and this is the most expensive yet!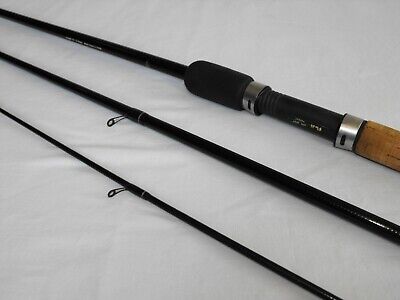 MAP MATCHTEK Limited Edition PARABOLIX 13' WAGGLER ROD. ORIGINAL MAP PARABOLIX WAGGLER ROD, BUILT ON NORMARK FAST PLAY ANTI LOCK POBABOLIC BLANK. 3 PEICE CARBON BLANK, FUJI LINED GUIDES, WHIPPED IN BLACK WITH SILVER TIPPETS, FULL CORK HANDLE WITH STAINLESS BUTT CAP, SCREW DOWN FUJI REEL FITTING...
Nice old box....at a very good price. This just goes to show how a bargain may be picked up for buttons when the seller cannot be bothered to research the cost of delivery for an item and lists as collection only.
www.maggotdrowning.com